Going Car Shopping Soon? Try These Tips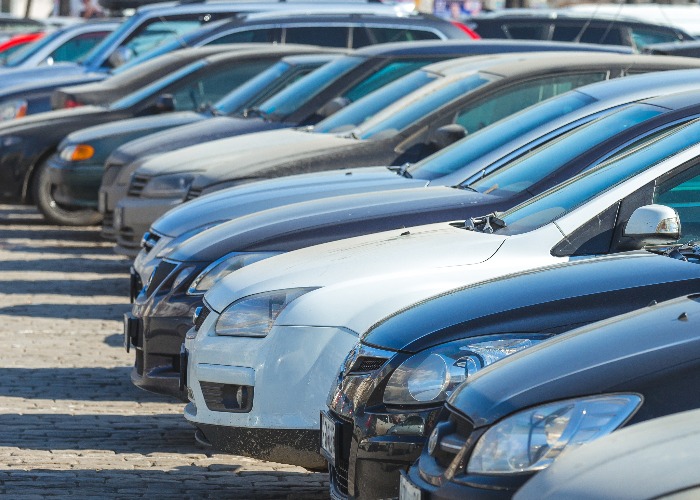 Are you at the point of purchasing a car? Are you worried about undertaking the process? Keep reading to find out some great advice and to help you in the process.
You should take the car-buying process very seriously. Many people are so happy about the prospect of buying a car that they do not think of the seriousness of the task. Buying a car is a serious financial investment, and you should do all you can to remain businesslike.
Make sure your financing is in order prior to shopping for a car. Go to your bank or to your credit union. This will help obtain an interest rate you can agree with and a better understanding of your actual budget.
It will take a lot of time during your day to purchase a car. You don't want to be rushed so you act on a deal that doesn't really make you comfortable. Give yourself the entire afternoon to get used to your potential vehicle. If you don't have a lot of time, think about leaving and coming back later.
Watch out for the car salesman who offers you a price on a car before he visits his sales manager. The salesman will tell you anything you want to hear, but only the manager can approve the deal. Ask to speak to the manager face to face and see the deal on paper before committing to purchase the car.
Do not rule a car out because it is lacking certain features you want. For instance, if you do not like the sound system of the car, it can always be changed. It is hard to find a car that has everything exactly the way you want it; just keep an open mind and remember that you can make these changes once the car is yours!
Don't buy a car online from someone without going and checking it out first. If you are not mechanically inclined, bring someone that is. Also be wary of deals that seem too good to be true. People will take advantage of you if you're not good with cars, so try to bring along someone that knows about them.
Many people who have bad credit end up at a buy-here pay-here dealership. Be very careful of these types of dealers. Usually they buy cars at auction for little money and the majority of the money they make is off of the high interest rates they charge. If you have any choice, always get a loan from a bank, not the dealership.
Find out about dealers before choosing one. Start by asking your trusted friends, family, and neighbors about their positive and negative experiences with car dealers in the area. Furthermore, look up the dealers online at the Better Business Bureau website. Watch for any red flags about misleading or unfair business practices.
Are you more confident now? The advice here is great, and should make car shopping a more enjoyable experience. Share this article with loved ones so that everyone is happy.
---
Comments are closed.